Balikbayan
An artist installation displayed on June 10-12 at the Pinay Paradise Pop-Up hosted by Jillian Joy.

Balikbayan means "a Filipino visiting or returning to the Philippines after a period of living in another country."
It comes from the word "balik" which translates to 'return' / 'go back' and "bayan" meaning 'country'.

The handmade Basahan loom holding the woven textile fashioned out of fabric scraps, as well as the other piece displayed to resemble a basket were all created as a way to (re)connect and go back to the cultural tradition of this Filipinx weaving technique - originally used with and constructed to repurpose textile waste, hence the term "basahan" which translates to 'rags'. The basket also represents using the resources already available and communicates the artistic knowledge carried through generations.

Meanwhile, the salamat bag is the Filipinx flip of my original thank you bags (a continuation of the "Crisis of Convenience" installation) reminding us of the classic plastic bag. Like my last 2 projects, this installation aims to bridge the gap between plastics and clothing / textiles - to make us reflect on our relationship with these things, they're similarly disposed of
which has led us into a waste crisis that's polluting and contributing to climate change.

In 2013, Canada shipped contaminated waste marked as plastic recycling to the Philippines - it was filled with plastic bags, bottles, newspapers and even used diapers from Canadian garbage bins. It rotted in the Manila seaport for 6 years before it was eventually returned to home soil (coming back full circle to the title "Balikbayan") in 2019 after public outrage from the Filipinx citizens. Countries like Canada in the Minority World have normalized exporting their waste overseas to places in the Majority World
like the Philippines (and China where they used to accept recyclable waste, but then banned it in 2019).

The petrochemical industry parallels the fashion industry and secondhand clothing market, both industries have a very similar supply chain. Although unlike (Kantamanto Market) Ghana and (Atacama Desert) Chile, the importation of secondhand clothing is actually illegal in the Philippines. But that hasn't prevented the influx of secondhand clothing that ends up in the "ukay-ukay" (derived from the word "hukay" which means 'to dig up') market, they mostly come from organization's relief fund donations and (referencing the title again) "Balikbayan" boxes sent from overseas - a cultural norm for Filipinx's who live / work abroad to send gifts and hand-me downs to their families back home in the Philippines. The basahan weave evolved from the indigenous weaving styles as a resourceful way to manage the excess amount of secondhand clothing / textile waste by using "retaso" (scraps of cloth) material.

As for the print mash ups of the original thank you designs with the salamat artwork, it can be seen as a visual expression
of US imperialism / corporatism - its history and current relationship with the Philippines or simply just as a statement
on the bilingualism in the country.















Salamat Sampaguita Prints
Digital artwork exposed on silkscreen -
printed over old test copies on scrap paper.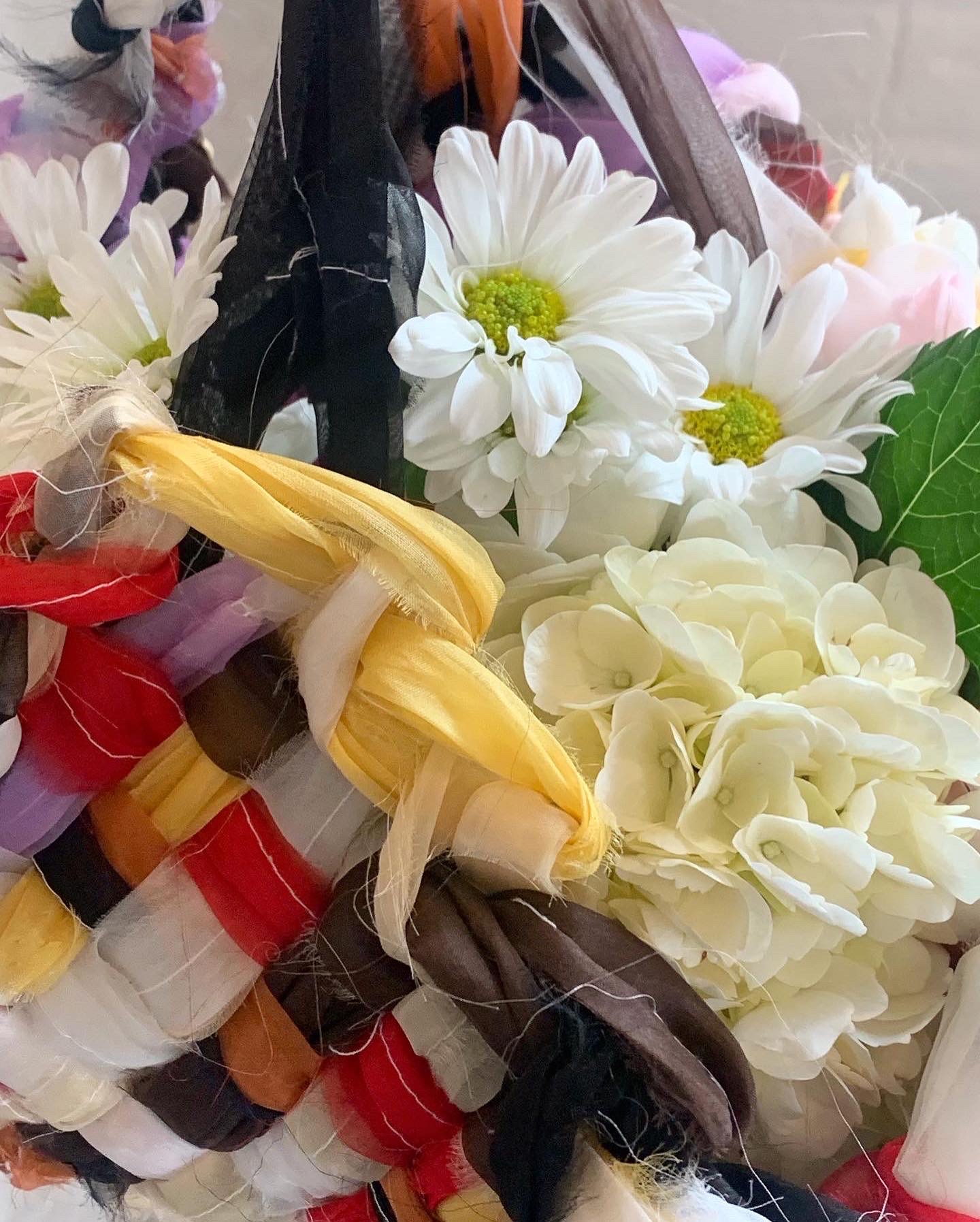 Basahan Woven Textile Basket with Flowers
Woven using fabric scraps from Jillian Joy's terno wrap tops, store bought flowers and some from my mom's garden.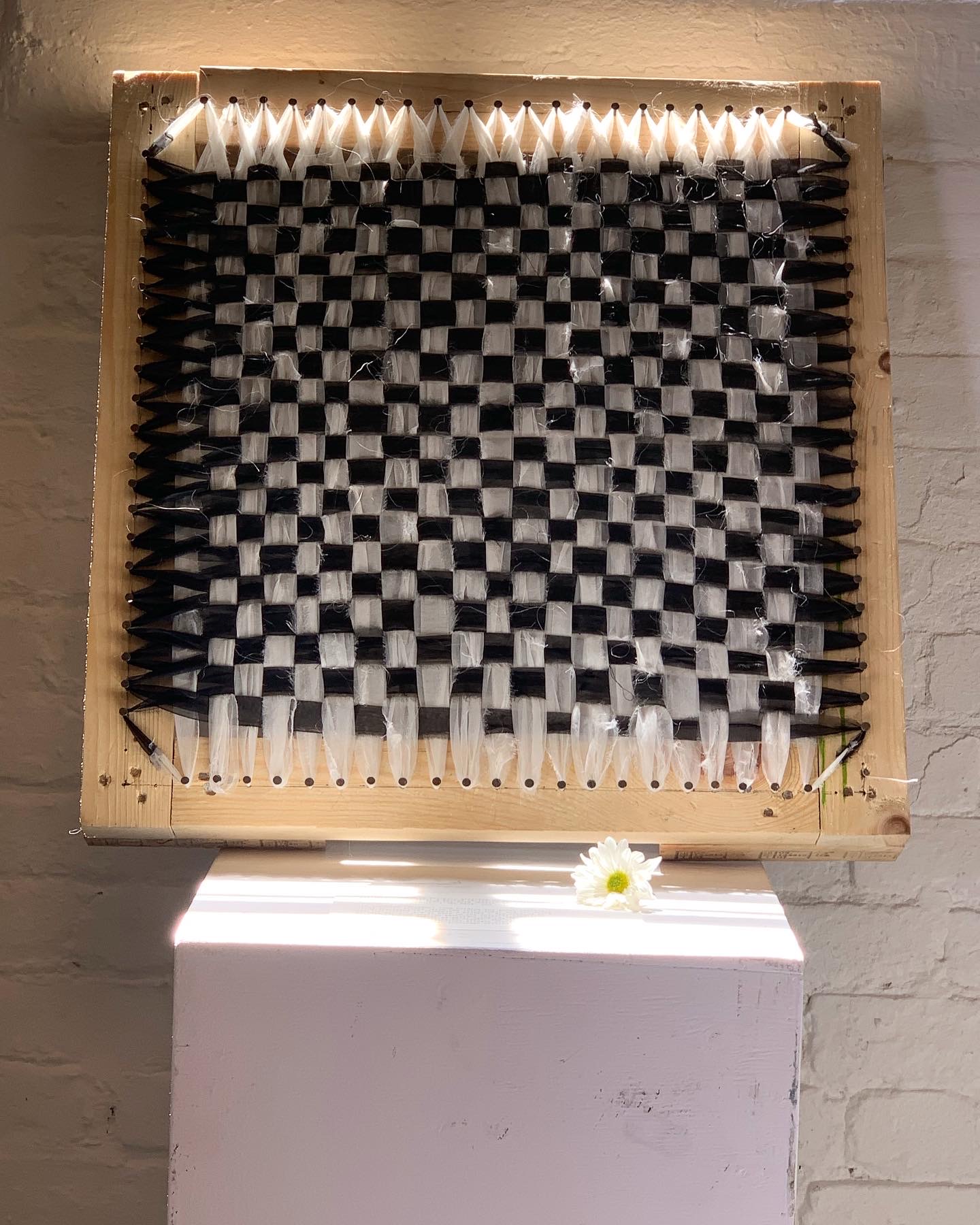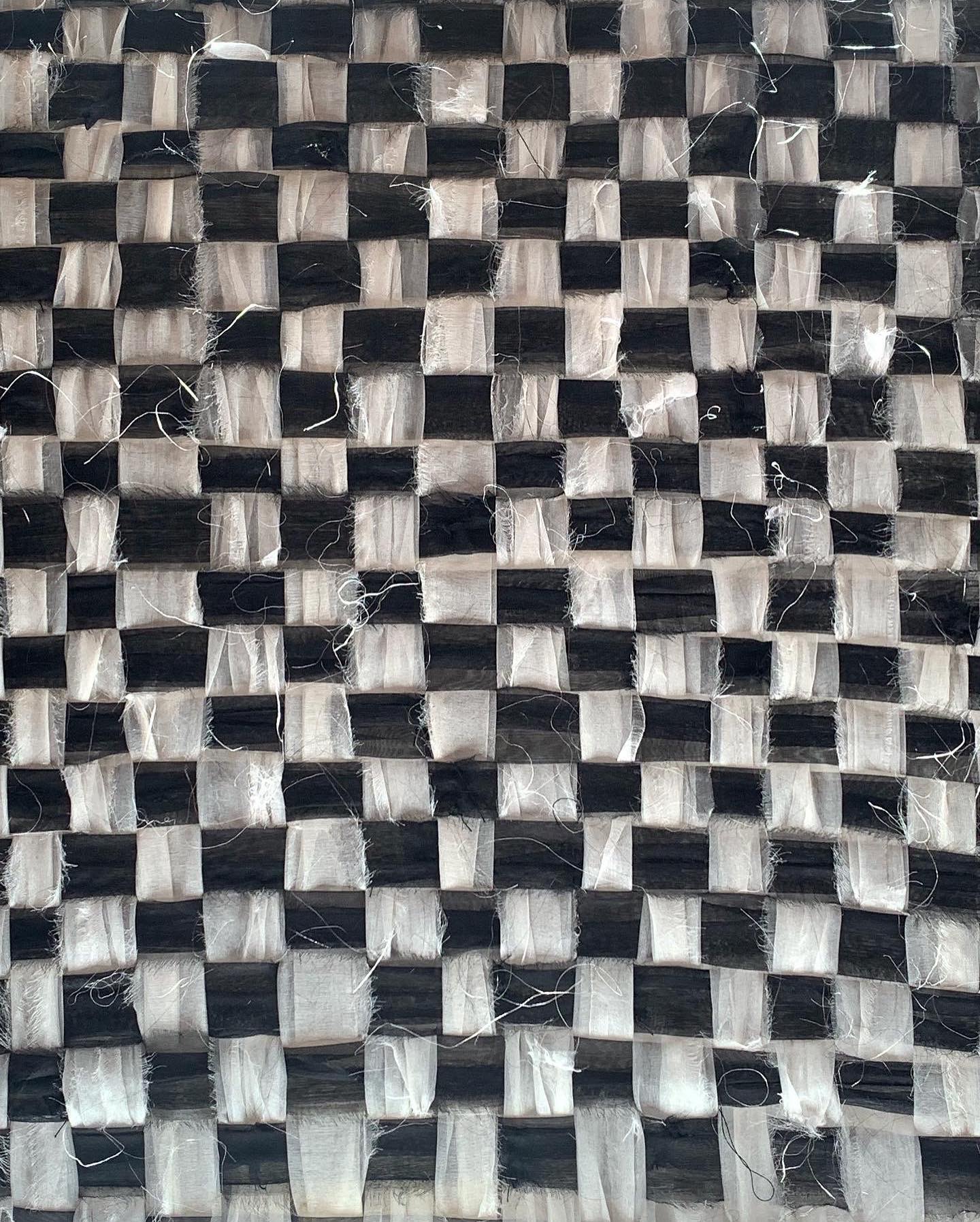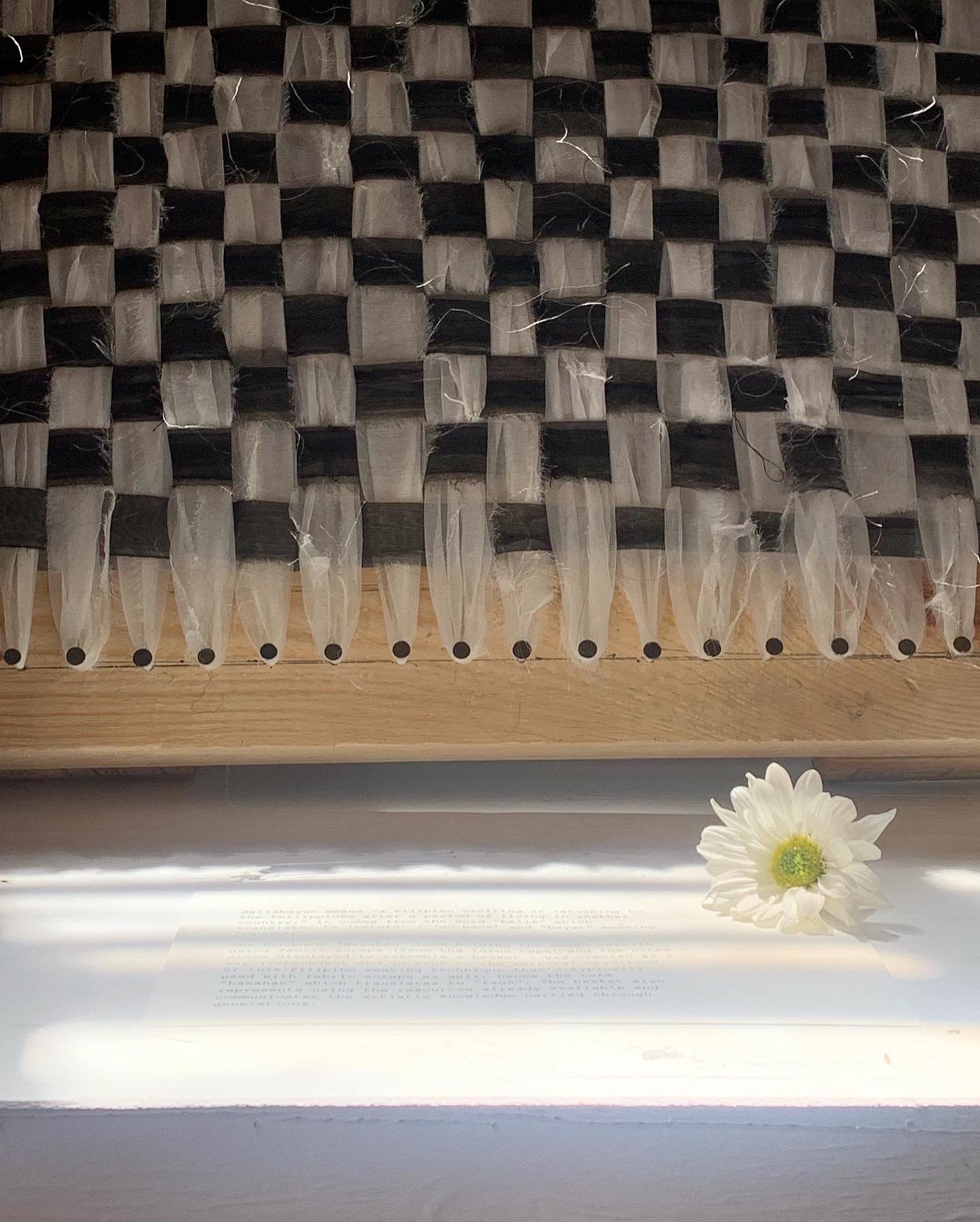 Basahan Loom with Woven Textile
Handmade with found materials - discarded pallet skid, nails and fabric scraps from Jillian Joy's terno wrap tops.
















Salamat Shopper Bags
Handmade with reclaimed textiles
and silkscreened using abandoned paints.
* w.a.s.t.e logo banner printed on rice bag / the white hanging racks and wooden boxes were also found discarded materials. *
︎ Contact to buy a (made to order) bag and / or a print ︎︎︎