Balikbayan
An art installation displayed on June 10-12, 2022 at the Pinay Paradise Pop-Up hosted by

Jillian Joy

.
Balikbayan
means "a Filipino visiting or returning to the Philippines after a period of living in another country." It comes from these two words in Tagalog,
balik
which translates to "return" / "go back" and
bayan
meaning "country".
The installation featured a handmade loom holding a woven textile fashioned out of fabric scraps, along with another piece displayed to resemble a basket which represents using the resources already available and communicates the ancestral knowledge carried through generations. The creation process was a way for me to "go back" by (re)connecting with my cultural roots and indigeneity in the Philippines.
I specifically learned how to do the
basahan
technique, a decades-old practice that evolved from traditional Indigenous weaving cultures in the Philippines as a resourceful way to manage and reuse the excess amount of secondhand clothing / textile waste. It's done with a DIY loom and purposefully uses
retaso
which is "scraps of cloth" material like old T-shirts cut into strips, hence the Tagalog word
basahan
meaning "rags" and refers to mats that are commonly made using this method.
As for the
Salamat
bags, they're the Tagalog version of my original "Thank You" bags (
Crisis of Convenience
) inspired by the classic plastic bag. Like my last 2 projects, this installation aims to make the connection between plastics and clothing / textiles — to make us reflect on our relationship with both of these since they're similarly disposed of which has led us into this waste crisis that's polluting the earth and contributing to climate change.
In 2013, Canada shipped 103 containers of garbage labeled as recyclable plastics to the Philippines. But it was actually filled with mixed paper and plastics, household waste, electronics and even used diapers that were from Canadian garbage bins. It rotted in the Manila seaport for 6 years before it was finally returned to home soil (coming back full circle to the title
Balikbayan
) in 2019 after public outrage from citizens of the Philippines. Countries like Canada in the Minority World have normalized exporting their waste overseas to places in the Majority World like the Philippines (and China where they used to accept recyclable waste, but then eventually banned it in 2019).
The plastics industry parallels the fashion industry as they have a lot in common, their byproducts are both treated as disposables which uphold this throwaway lifestyle and are also involved in the global waste trade. Although unlike (
Kantamanto Market
) Ghana and (
Atacama Desert
) Chile, the importation of secondhand clothing is actually illegal in the Philippines. But that hasn't prevented the influx of secondhand clothing that ends up in the
ukay-ukay
(derived from the word
hukay
which means "to dig up") market, they mostly come from surplus relief fund donations and (referencing the title again)
Balikbayan
boxes sent from overseas — a cultural norm for Filipinx's who live and work abroad to send gifts, but also hand-me downs to their families back home in the Philippines.
As for the print mashups of the original "Thank You" designs with the
Salamat
artwork, it can be seen as a visual expression of US imperialism and corporatism — its influence and current relationship with the Philippines or simply just as a statement on the bilingualism in the country.













Salamat Sampaguita Prints Digital artwork exposed on silkscreen —
printed over old test copies on scrap paper.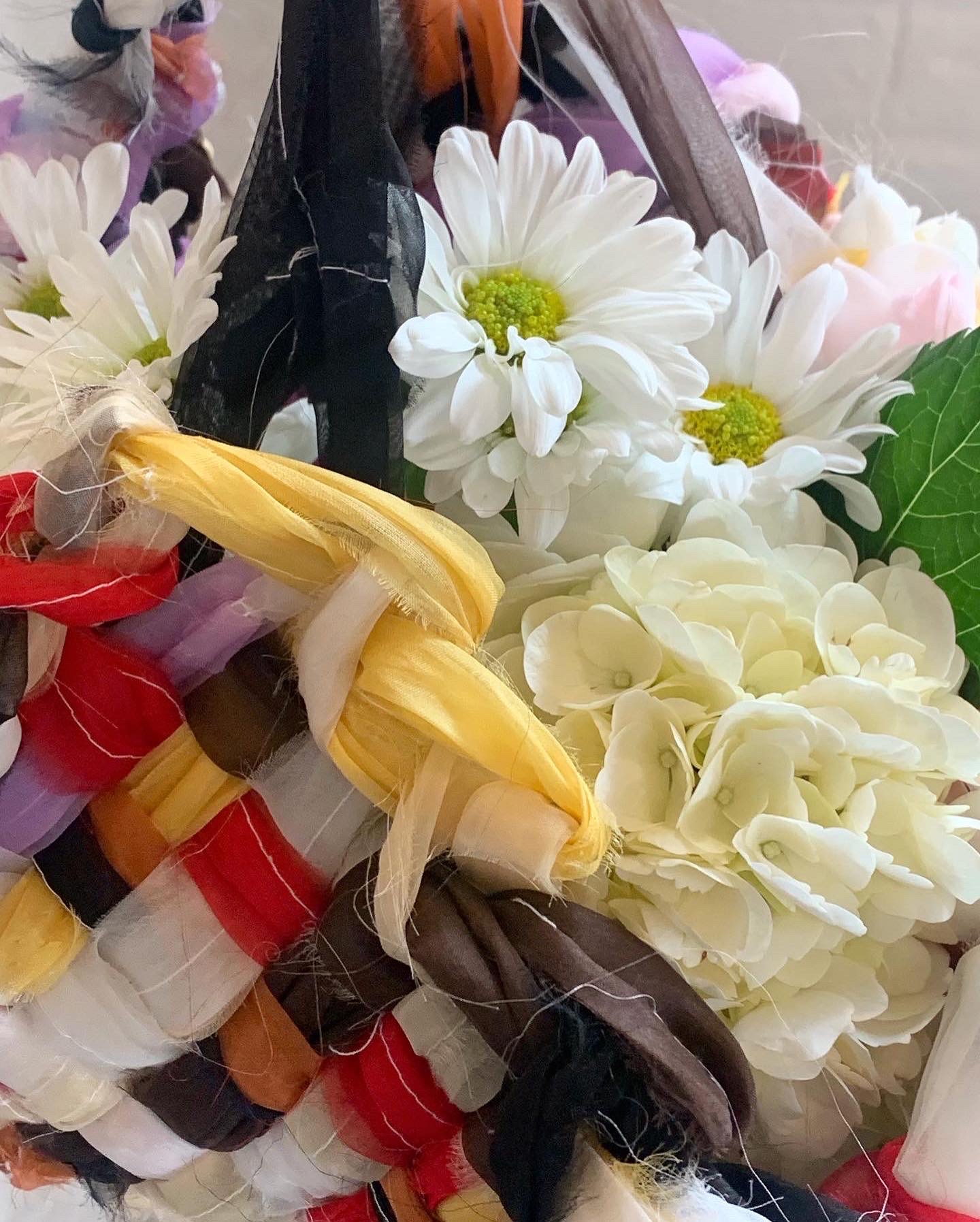 Basahan Woven Textile Basket with Flowers
Woven with fabric scraps from Jillian Joy's terno wrap tops. Bouquet of garden and store bought flowers.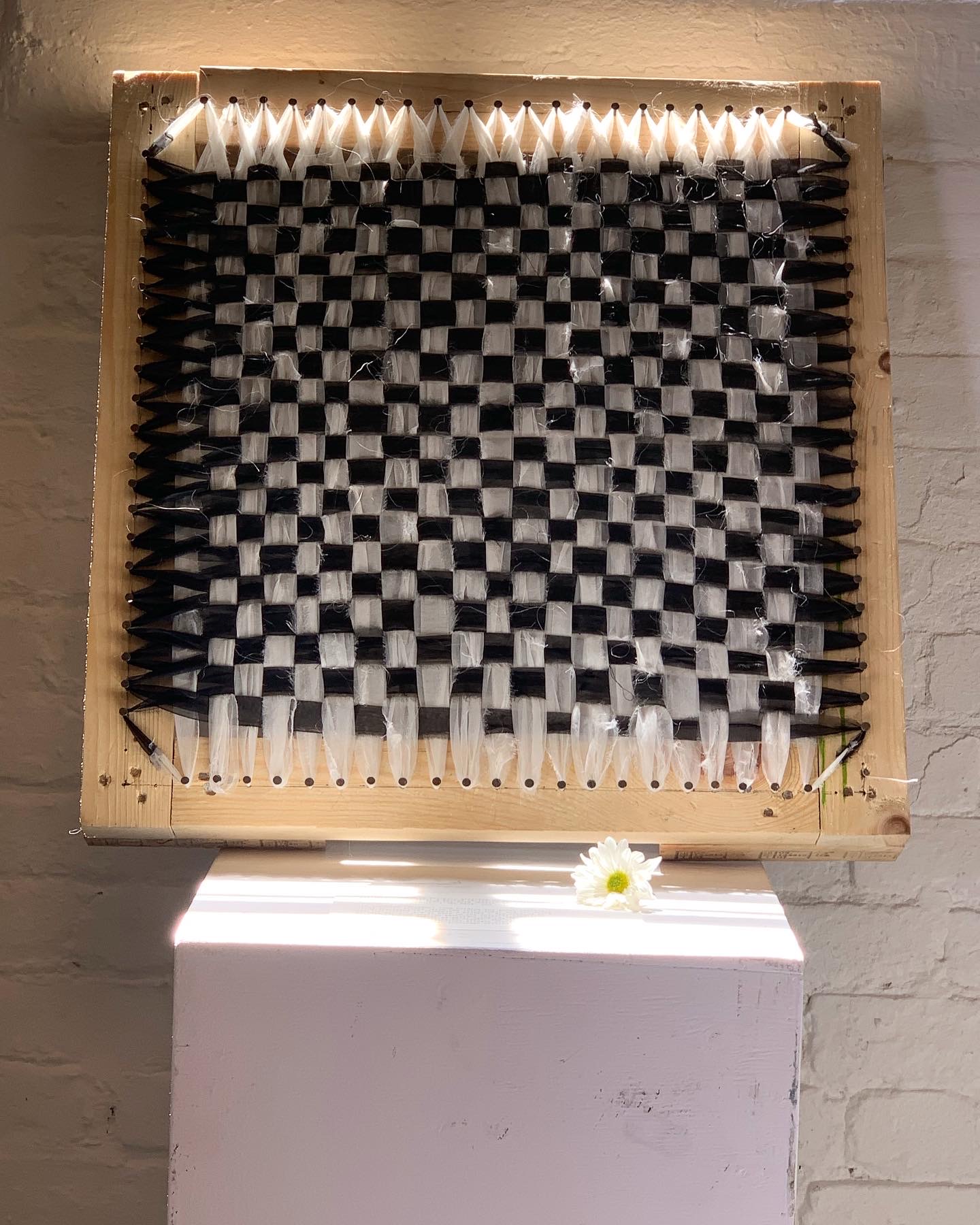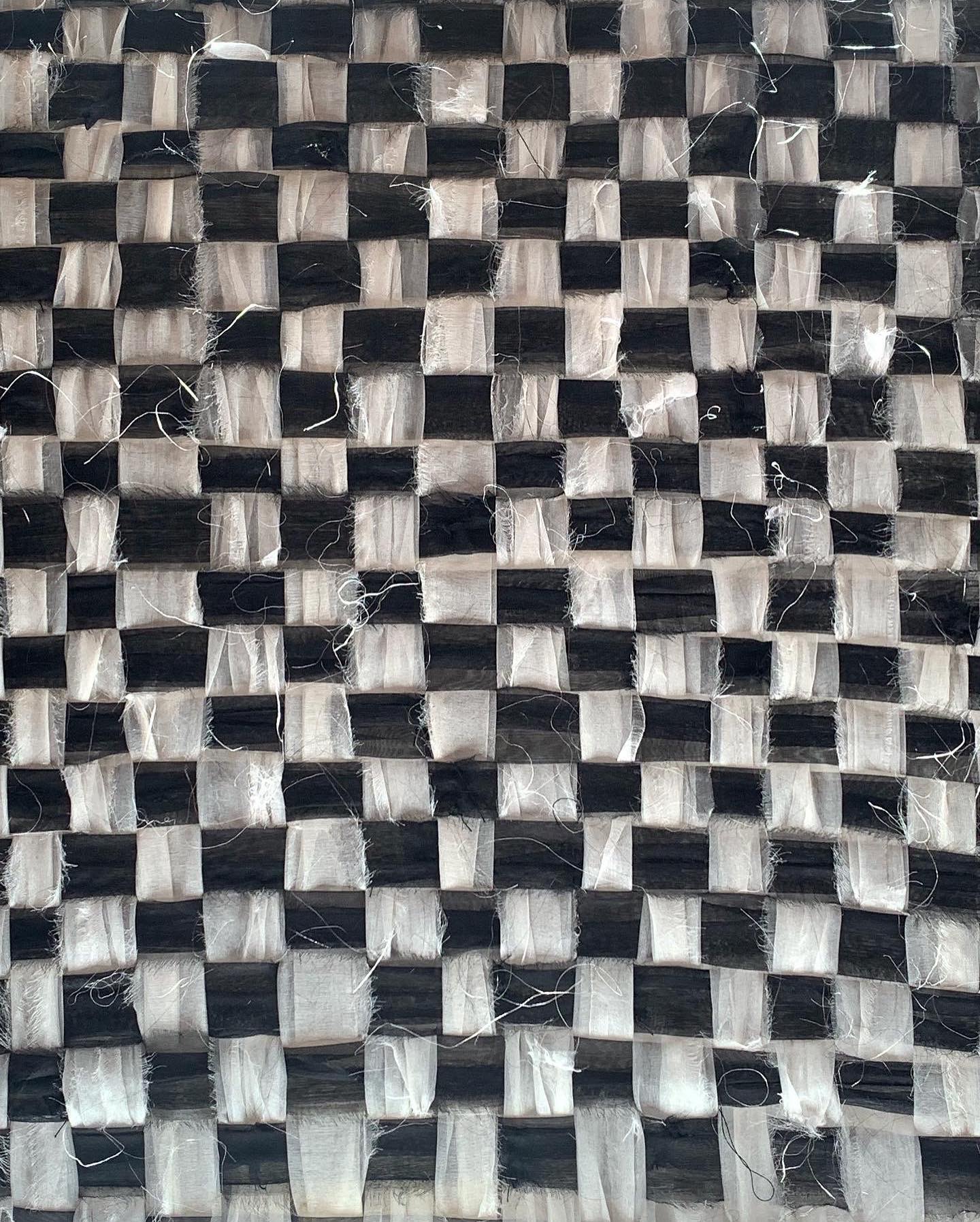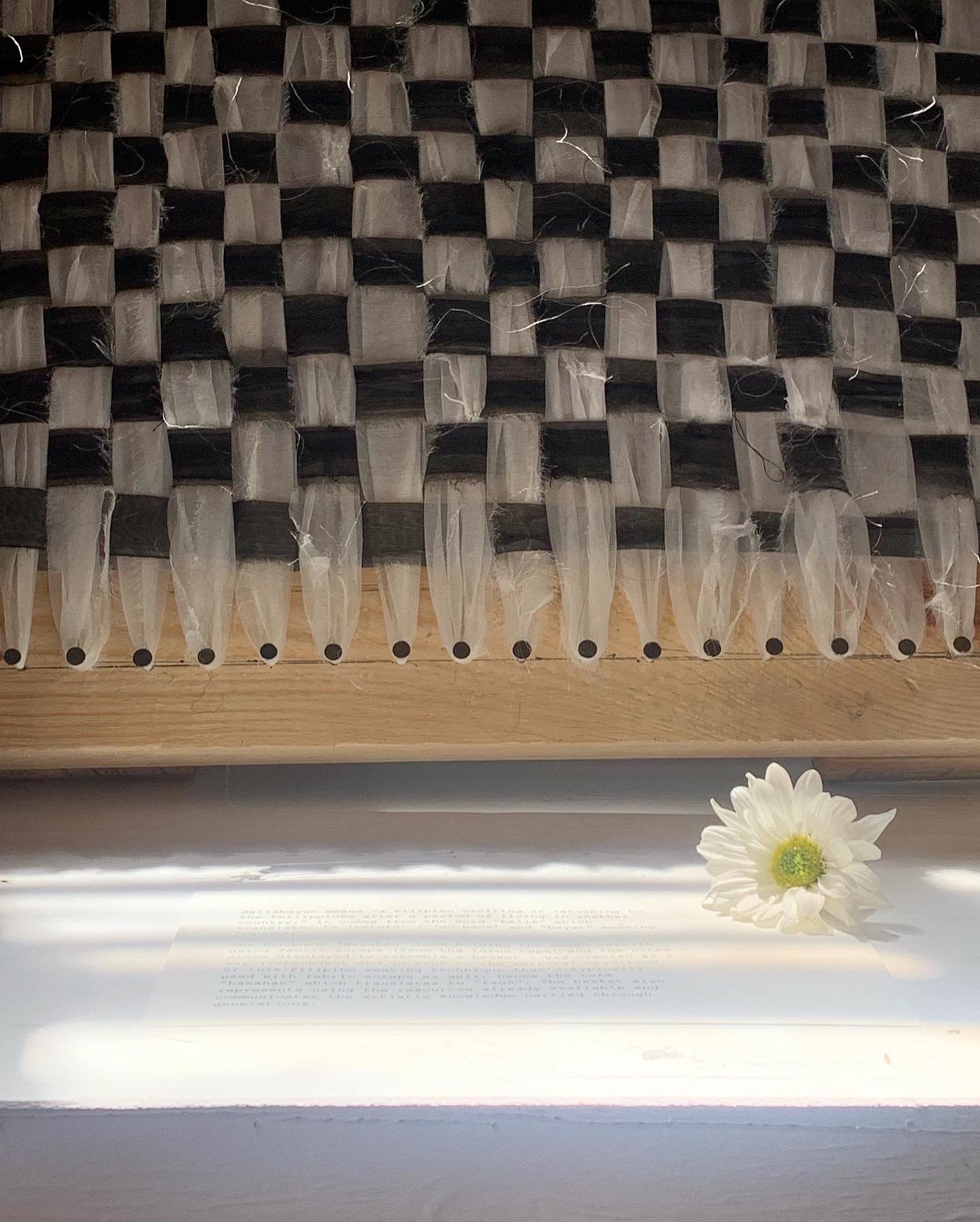 Basahan Loom with Woven Textile
Handmade with found materials — discarded pallet skid, nails and fabric scraps from Jillian Joy's terno wrap tops.














Salamat Shopper Bags
Handmade with reclaimed textiles
and silkscreened using abandoned paints.
︎ w.a.s.t.e logo banner printed on rice bag / the white hanging racks and wooden boxes were also discarded materials.
---
︎ Contact to buy a (made to order) bag and / or a print ︎︎︎